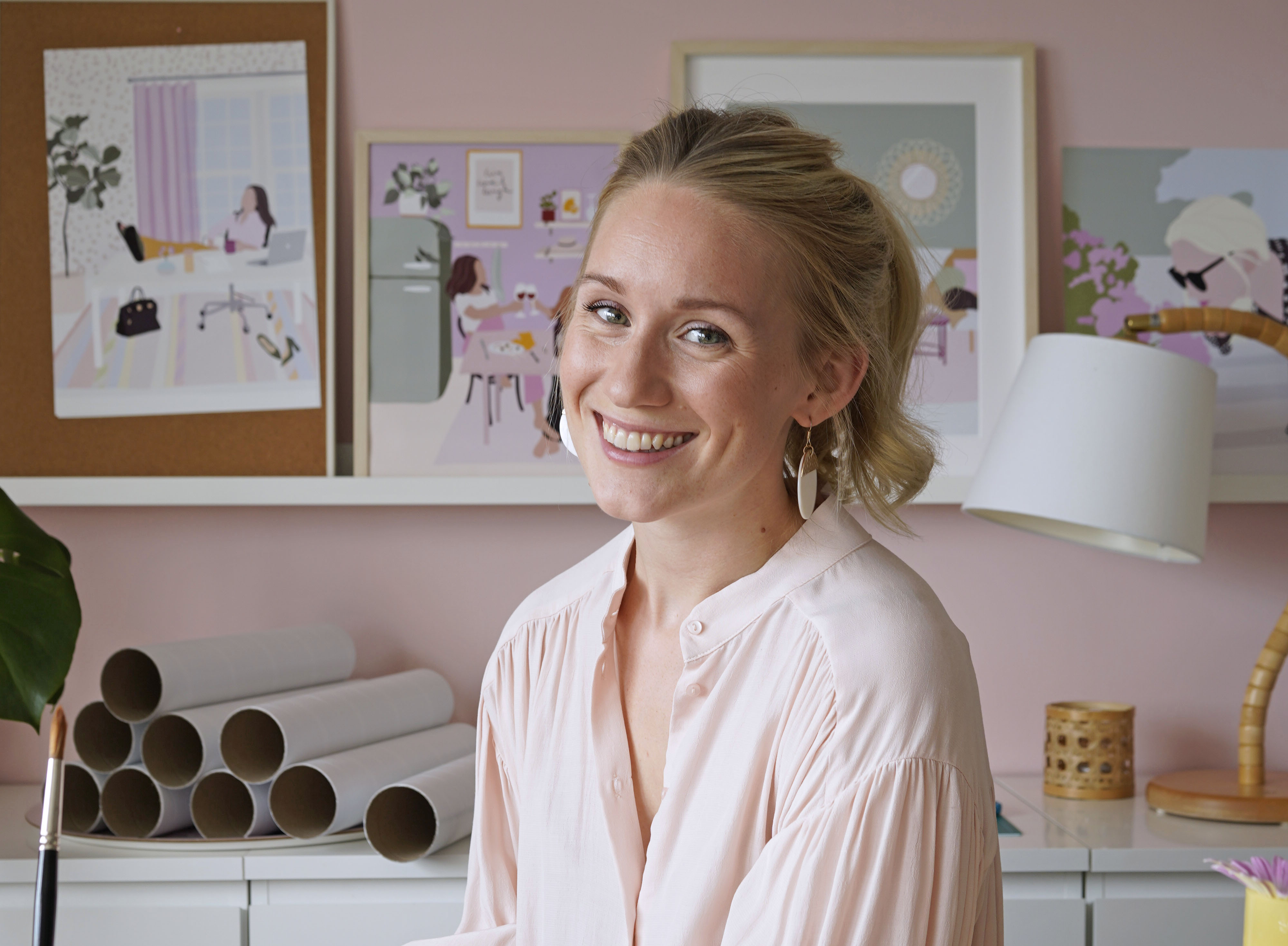 I'm so happy that you are here! And I'm also very glad that I've finally decided to make reality out of my dream of spreading my art. I've been drawing and painting for as long as I can remember. I have always needed to express myself visually and in the last couple of years, I've felt that I have to do it even more.
What I want with the shop and my art is to spread the feeling I want to express with my motifs: Strength, inspiration and to feel confident about yourself. Inspiration for my artwork and illustrations comes from my everyday life but also from powerful women I find in magazines, at Pinterest and in real life.
Why did I name it Lisa Daisy?
I've always loved the flower Daisy and its name is both beautiful to write and to say. When I grew up in the 90s, it was primetime for the daisy flower Gerbera so it has a sweet spot in my heart. The flower is also the archetype of how you draw a flower. So, there are lots of reasons to love a Daisy. So that's why I named my store after it.
I hope you like the shop and my artwork! If you have any questions about the shop or my art please contact me. I would love to connect with you on Instagram and Pinterest. Or send me an email on lisa@lisadaisy.se.
Love
Lisa
Hey! Would you like to join my newsletter?
I would be really happy if you did!
Lisa Daisy Art, Lisa Andersson
Copyright 2019. All rights Reserved. Design by LE Kommunikation.